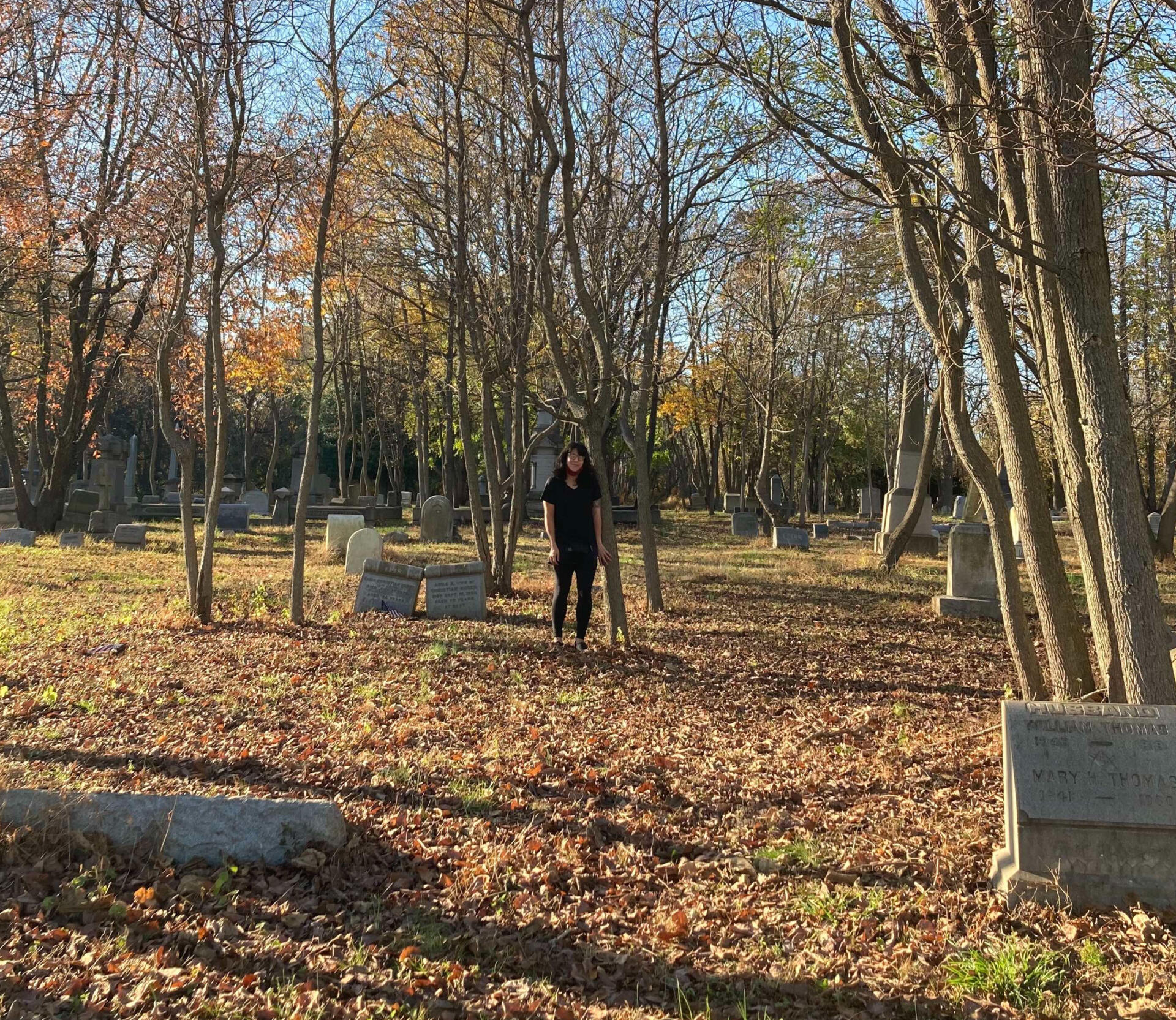 About
Sasha V / Alex(a) Vallejo is a QTPOC essayist, fiction writer, and guitarist in Philadelphia, PA. She was born in 1982 to immigrant parents, just as the world was starting to end. Her work has been nominated for a Best of the Net award and twice for a Pushcart Prize. Steven Sondheim called her metal arrangements of Sweeney Todd songs "disturbing."

You can support her on Patreon.
Selected writing
Game Facts
Reflections on millennial middle age through the lens of video games.
2022 - present

Triangles
Personal essay about relationship realignments, photography, and what art and memes can teach us about intimacy.
Published by the Philadelphia Museum of Art in 2021

Planet Radiant
Apocalyptic fiction podcast about a museum at the end of the world (or maybe going to work and transitioning during a global pandemic).
2020 - present
Instagram
Twitter

Movie Findings
Wistful personal reflections disguised as movie reviews.
2017-2019

Before I Met You
Personal essay about the emotional tumult leading up to transitioning.
Published in TriQuarterly in 2017
Nominated for a Pushcart Prize.

Like an Asshole
Personal essay about a drunk fuck-up developing a much needed sense of self-awareness.
Published in Synaesthesia Magazine in 2017.

The New Year
Personal essay about the dissolution of a middling punk band.
Published in The Rumpus in 2014.

Islands
Short story about an aimless substitute teacher searching for connection to his family in the Philippines.
Published in Guernica in 2012
Nominated for a Best of the Net award.
Selected Music
SashaV
Goth, darkwave, and ethereal-inspired solo project based in Philadelphia, PA.
2019-present
Bandcamp
Spotify
Facebook
Instagram
Pandemic Les Miserables covers on YouTube
Original soundtrack for the Planet Radiant podcast.

George Korein and the Spleen
Guitar, vocals, bass. Experimental, unclassifiable pop (?) from Philadelphia, PA.
2001-present
Bandcamp

Inspector Moon
Guitar. Fast hardcore based in Philadelphia, PA
2016-2017
Bandcamp

In Heaven and You
Guitar and vocals. John Fahey/Robbie Basho-inspired goth folk based in Washington, D.C.
2005-2010
Bandcamp

Alison Ranger
Guitar and vocals. Dark, keyboard-driven screamo from West Chester, PA.
2002-2003
Spotify

Freelance musical theater/cabaret work
Guitar and bass pit orchestra gigs in the Washington, DC and Philadelphia, PA metro areas. Favorite credits include Sweeney Todd: Prog Metal Version (co-arranger and guitar), Heathers (guitar), Next to Normal (guitar), The Last Five Years (guitar), and Hedwig and the Angry Inch (bass). Notable venues include the Atlas Theater (Washington, DC), The Queen (Wilmington, DE), and the Uptown! Knauer Performing Arts Center (West Chester, PA).
2013-present